Check out our latest Blog:
Click to read the latest Facebook Post: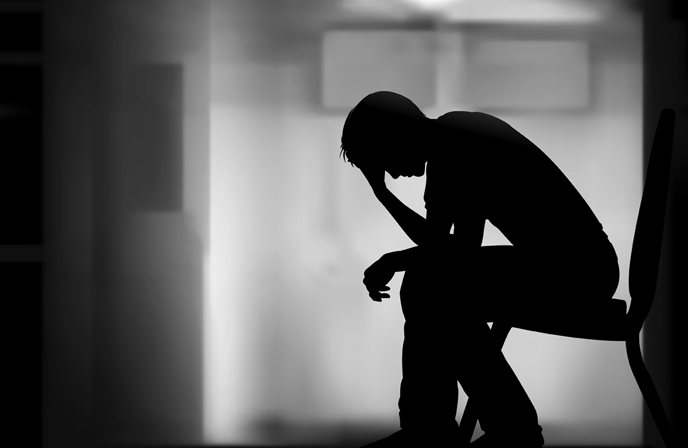 WORRY – by: Pastor Raphael Giglio
Someone told me one time that "worry is basically just a mild form of atheism." You don't really believe in God enough to trust that He will come through for you, or you're not convinced that He has everything under control. You tend to think that your situation without your own intervention and manipulation will result in awful results for you. I worry a lot. I am told it comes from being Jewish, that somehow Jewish mothers impart "worry instincts" into all their children to help them cope with life to come. I am not sure about that but I actually think that worry is more like "reverse meditation."
Think about it, when you worry about something you obsess over it. You think about it all the time until you wear yourself out with all of your attention on this one meditative thought. You try to think of other things but the object of your worry keeps coming back to you like an unwelcome memory or a melody you can't get out of your mind no matter how hard you try.
I remember the day I got married. We made plans to have a beautiful wedding at the Jersey Shore with all our family and wedding party in a circle on the beach under a chuppa. I had prayed for months and months to have not only a sunny day but a sunny forecast on the weather channel a few days before to ease my mind.
Well as fate (God) would have it, the weekend drew nearer and the weather report became worse and worse. When they showed the weather map of our area, there was a big green blob of rain heading east all week and looked to have an E.T.A. exactly on Sunday afternoon, about the time we were to be married. I did what every Christian-Jewish-Pastor-to-be-wed would do, I prayed and I worried. I worried about the out-of-town travelers, I worried about the rehearsal dinner, I worried about the cake getting wet, the flowers getting ruined, the pictures turning out ugly, and about having a bad hair day.
The more I prayed, the more I worried, then I did less praying and more worrying until the morning of the wedding rolled around and I flipped on the weather channel and saw it…my worst fear…the big green glob of weather on the weather map was located directly over the area of the Jersey Shore where we were going to have our wedding in just a few hours. It looked more ominous than ever with patches of dark green mixed with light green and just a few breaks and holes in its ugly monstrous form. My worry became exponentially intensified over the next few minutes and my disgust and disappointment were too much to contain. I let out all my frustration, anxiety and discouragement in a short but pungent blast of emotion.
After regaining my composure I resigned to the fact that life is not perfect and prayers are not always answered the way you hope they will be. I muddled through the next few moments feeling sorry for myself but trying not to let it ruin the wedding. I grabbed my tuxedo, went to the beach, organized the seating and the preparations in the rainy drizzle and did my best to be hopeful yet unaffected. I remember sitting with Michael W. going over the order of the songs when he looked out the window and said "Bro, do you see that?"
I looked outside and saw two things, one was that the day had now become partly cloudy and there were splashes of sunlight flashing upon the sand and the waves. The other was even more breathtaking, a huge rainbow stretched over the beach where the chairs and chuppa were set waiting for the ceremony to begin. The sky dramatically became sunny and blue and the rainbow remained high in the sky as a vivid banner of love painted by the hand of God for our event, for our wedding, our marriage, for us.
This was the kind of rainbow that had to be planned and prepared. It needed a long day of sustaining moisture (rain) falling from the sky, saturating the earth. Then it needed the right temperature, sunlight, wind, and humidity to form to perfection. All the time that I was worrying, God was working. As I was praying my "non-rainbow producing weather report prayers," God had something so much more amazing, and glorious in mind. My words of worry did not change His plan of providence and I was glad (although I did have a bad hair day.)
Jesus said: "Do not worry about your life, what you will eat or drink; or about your body, what you will wear. Is not life more important than food and the body more important than clothes?…Who by worrying can add a single hour (or day) to his life?" (Matthew 6:25,27)
I believe that the opposite of "worry" is "trust", and trust is the building block of our entire faith and relationship with God. The Greek word "pistis" is the same word used for both Trust and Faith. So then it could be said that worry is also the opposite of faith.
Trust in God, have faith in Him. He will not let you down, if you can trust that His ways are higher than ours and His plans are wiser than ours are.
Worry
by Raphael Giglio
Last night I couldn't sleep,
I laid awake and tried to keep
from worrying about the days and weeks ahead.
And as I tossed and turned all night,
I closed my eyes and tried to fight
The desperate nervous feeling in my head.
But Your hand is strong, Your words are true,
And I just gotta trust them
That's all I've gotta do…
CHORUS
When anxious worry finds me
Your precious word reminds me
Worrying won't add a single day
At times I'm unfulfilled and
Forced to live by faith but still I
wouldn't have it any other way.
'Cause Your hand is strong, Your words are true
And I believe in You.
When I face anxiety and doubtful spirits lie to me
They say I can't believe what I can't see.
I put away the fear and doubt and quit trying to figure out
The questions of my self-sufficiency
'Cause Your hand is strong, Your words are true
And I just gotta trust them,
That's all I've gotta do
[CHORUS]
Because I know that there's a plan that you have for me,
And it's only plans for good and not reality
And it gives to me a future and a hope…
Read more...
---